Marbella recorded the highest hotel occupancy in the last 17 years and 15% more visitors from all over the world than in the same month of 2019, according to information from the National Institute of Statistics (INE).
The general director of Tourism, Laura de Arce, has relevant that these data also reflect that the value as the RevPar (revenue per occupied room) «grow again and are placed as the highest» in the penultimate month of the year since there are quantities.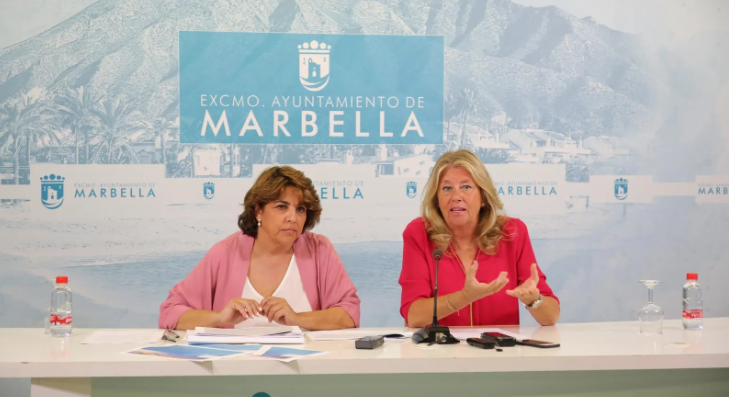 «November leaves us with very positive occupancy rates, which corroborate what the first estimates indicated«, indicated the municipal official, who valued that «for the first time this year 2021 the foreign client surpassed the records of before the pandemic«.
The INE data reflect a hotel occupancy rate in November of 58.97%, «beating all records for this month since 2004«. In relation to visitors, those from all over the world are 15.24% above those received in 2019. «This is the first time this has happened in this whole year, which is about to end» the director general stressed.
On the other hand, this time the national client, «whose remarkable increase was the primary validator of the whole season«, marked a decrease of 5.58% compared to November 2019.
In this regard, he stressed that the German tourist «not only returned to the amounts before the pandemic, but exceeds the data of two years ago in thousands of visitors more, while the French customer continues to grow uncontainably, in the same way as the Dutch, visitors from the two countries that increase their presence in November by well over 600 passengers in relation to 2019″.
With regard to England, added De Arce, «little by little it is approaching pre-crisis rates». Similarly, he noted that in relation to costs, as is a recurrent this year 2021, November ends with an average of 145.49 euros, exceeding the average price obtained in November 2019 by 48 euros«, while the RevPar goes from 47.37 euros two years ago to 88.56 euros in November this year.
«In determining, this penultimate month of the year leaves us with more than positive data for hotel establishments in our town, sometimes even unprecedented, although we know that December, thanks to today's pandemic circumstances, mainly in the European countries of origin, will not follow the same pattern» said De Arce.
However, the Director General of Tourism is confident that at the end of the year the number of stays in Marbella will increase and that the year will close «with greater optimism than the previous year«.